Bhubaneswar: East Coast Railway has taken step to check Elephant Deaths on Rail Line in its jurisdiction, especially in sensitive locations of elephant movements in Khurda Road and Sambalpur Railway Divisions. ECoR has decided to install Intrusion Detection System (IDS) in elephant movement areas to prevent the death of wild elephants due to train hits. During the visit of Hon'ble Railway Minister to North East, Shri Vaishnaw had come across the system to save elephant and had instructed other zonal Railways to follow the same. Presently, ECoR obtained sanction Rupees 79.12 crores for installing IDS at sensitive locations of elephant passing zone and elephant corridors. Six Railway Sections consisting of 200 Kms stretch under Sambalpur and Khurda Road Railway Divisions of East Coast Railway has been taken in to hand in the first phase. These are Maneswar-Bamur, TurekelaLakhna, Arand-Arang Mahanadi,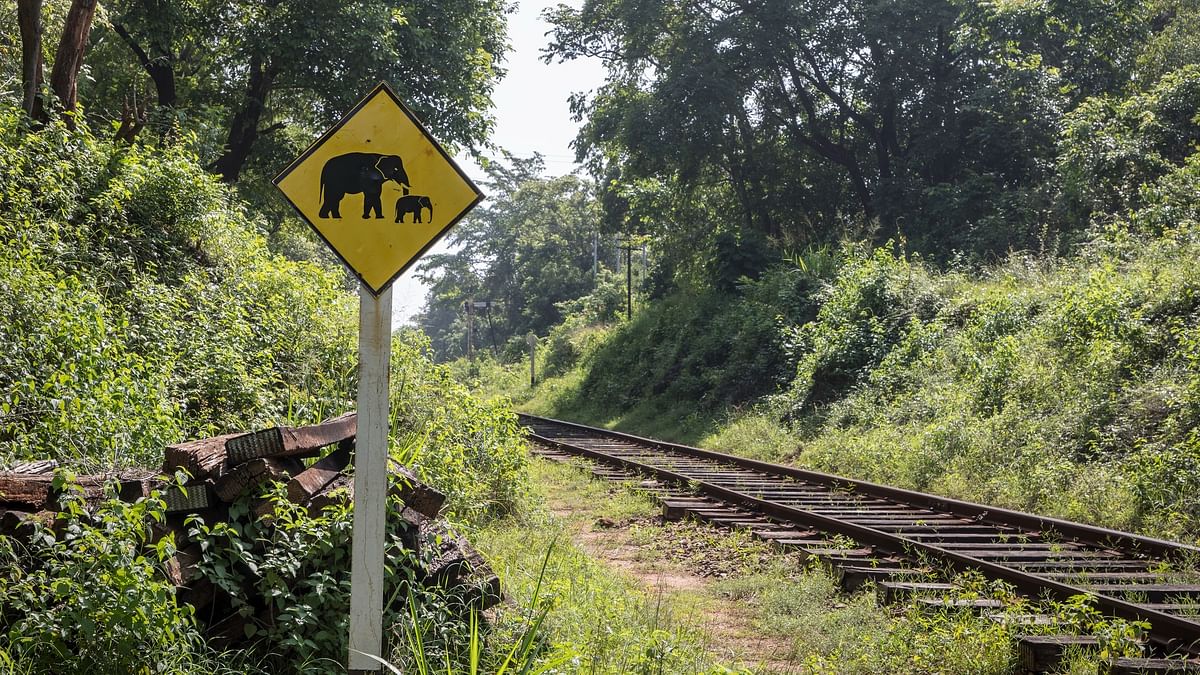 NorlaTheruvali in Sambalpur Division and Kapilas Road-Rajathgarh -Angul, Rambha-Ganjam & Nayagarh Porjanpur Railway Section under Khurda Road Railway Division of East Coast Railway. Northeast Frontier Railway (NFR) had first taken this project on experimental basis in ChalsaHasimara Railway Section of the Dooars area under Alipurduar Division and between Lanka-Hawaipur Railway Section under Lumding Division. After success of the pilot project, NFR has now installing (AI)-based Intrusion Detection System (IDS) in all its elephant corridors in Assam and North Bengal in order to prevent the death of wild elephants due to train hits. The pilot project has already been immensely successful in saving the lives of many elephants approaching railway tracks from being hit by trains. The IDS will help to detect wild elephants those are approaching towards the railway  tracks and alert railway officials to help to avert elephant deaths. The existing optical fibres will be used as sensors to identify movements of wild animals at locations and alert Control Offices, Station Masters, Gateman and Loco Pilots. It uses a fibre optic-based acoustic system working on the principle of dialysis scattering phenomenon to sense the realtime presence of elephants on the track.
The AI-based software can monitor unusual movements up to a stretch of 60 kms. IDS will also help in detecting Rail Fracture, Trespassing on Railway Track and alert about disaster mitigation due to unauthorised digging near Railway Tracks, Landslides near Tracks, etc. Possible deaths of elephants could be averted due to observing several safety measures. The system's primary application is an Intrusion Detection System (Elephant Detection) based on Distributed Acoustics Sensing (DAS) technique, which should Locate and detect the presence of elephants near the track so that speed of the trains in the sections will be reduced. The system shall be capable of sending alarms to the Loco Pilot unit (Tablet with internet facility) via SMS/Internet with GPS tag, providing information about the location of elephants. The system shall detect and locate moving elephants near or on the track areas of ballasted track. The communication unit will display elephant movement audio visual alarm on local display. It will also send information to central DAS server for notification to relevant Assistant Station Manager/Gate man/Field Users over railway existing communication network OFC/Railnet/Ip-MPLS or LTE network. The project aims at develop an affordable solution for large-scale monitoring and early warning of elephant intrusion. After analysing the signal processing methods, the most suitable technique for real- Time detection of elephants is chosen and simulated. A two level detection system using microphones and IR sensors is used for monitoring the scenario and sound data is sent using FM transceivers to a PC installed at Station Manager's Office or at Control Office.
About Post Author